I've been pleasantly surprised to mind myself doing a huge amount of reading these last few months, after a "reading hiatus" of nearly a decade. – The nook is definitely paying for itself. I've read more books in the last few months than I've read in Quite A Long Time, which makes me very happy.  Too, working in the library and being surrounded by at atmosphere that embraces reading, knowledge and information probably fosters a better attitude toward the act of reading itself.
For too long, I immersed myself in Internet Stupidity, as I've whined about here previously. Thanks to the nook, it's been far less difficult to tear myself away from all that nonsense than I expected.
eBooks fit nicely into my "list of holiday gifts that don't add clutter," and for those of you who prefer Actual Books, you might consider looking at (or avoiding) some of these titles yourselves.
Also, I must apologize for the train wreck at the right that is my "Now Reading" plug-in. It doesn't seem to play well with this WordPress theme, and I've not bothered to try and fix it thus far.
Here we go. We'll start with the worst ones first, and I'll reserve my favorites for last.

The Brave: A Novel
I heard an interview with Evans on The Diane Rehm Show, and it sounded like a very interesting read: Horses, old Westerns, an author struggling to find himself… what's not to like? Oh, that would be The Characters. Oh, and The Storyline. Other than that, everything is groovy!
You know the Old Spice Guy commercial, "Look at your man. Now back at me. Now back at your man. Now back at me?" This book is somewhat like that: "Look at the present. Now back to the 50's. Now back to the present. Now back to the 70's. Now back to the present."
The first half of the book gave me chronological whiplash.
I was somewhat appalled, needless to say, when I found myself doing something relatively similar in my own book. It's true what they say – what one reads affects how one writes.
From the interview with Evans, it sounded like there would be more time spent on the friendship between Tommy and the "half-breed Indian" who so changed his life. Instead, we are dragged around at length through a torturous experience at boarding school and forced to put up with characters who largely conjure little sympathy at all. I wanted to love and adore Diane, the Hollywood darling with the heart of gold, but she kept me at arm's distance – as did the rest of the characters, frankly, even Tommy himself, from whose perspective the story is told.
There were certainly passages I enjoyed in this book, but it was, by and large, a waste of two days' reading. It was at once too long and not long enough. I feel like Evans spent the most amount of time on the least interesting aspects of the story. Despite liking his writing style (more or less,) I give it four stars out of ten.
Under the Dome: A Novel
King remains one of my favorite authors, but having waded through this book with increasing dissatisfaction, I have to give a thumbs-down to Under the Dome.
The story started out briskly and kept me well-engaged past the mid-point. We begin at the moment a strange phenomenon occurs; an impenetrable forcefield slams down around a town's borders – it's a pretty fascinating concept. We witness the event from many perspectives, we learn who the key players will be, and we begin to like some of them.
The middle, though, gets too wrapped up in doom, gloom and the belabored evils of several characters. I very much appreciate King's attention to characters' motivations and back stories in UtD, but found myself skimming passages, thinking "get on with it, already" as he once again a.) foreshadowed awfulness and death, b.) walked us through the detailed steps leading up to said awfulness and death (which all too often were minor variations on the same plodding theme,) and c.) finally addressed the awfulness and death itself, often in a dismissive fashion. This was sometimes followed by, d.) review why the doom and awfulness is ironic.
Never shy about "murdering his darlings," we see characters both familiar and not wiped out left, right and center. Now, I don't turn to King for an uplifting and feel-good romp; far from it. Still, the depths to which this novel dragged me were unwelcome and tiresome. I kept waiting for King's brilliance as an author to sweep me off my figurative little feet. And waiting. And waiting. As it turns out, Godot was more punctual.
The ending left me dissatisfied, although I can't imagine what might have tidily wrapped everything up with even a chance at reasonable explanation.
Generally, I expect better of one of my favorite authors, especially when so much time and effort obviously went into the work. There are passages of inspired brilliance, and others that are not only forgettable, but beg to be forgotten.
While I won't say "I want my three days of reading back," I'd gladly take a refund on one. Five out of ten stars.


Darkness Under the Sun (Novella): A Tale of Suspense
I read a lot of Dean Koontz in my high school and college years. Few authors are as gifted as he at crafting darkness and monsters, at taking us into very scary places both physical and emotional. Koontz is the author responsible for the single-most Terrified Moment in Reading I have ever experienced – all it took was one sentence, although the build-up (in The Watcher) was quite dramatic. I'll never forget that moment, lying in bed late at night, sometime in my junior or senior year in high school, and reading "The Watcher is here." I slammed the book shut and very nearly threw it across the room.
For outright brutality and depths of depravity, I think Koontz beats Stephen King, hands down. This "novella" is the first work of his I've read in over a decade, and it was, indeed, suitably dark, depraved and brutal. It involves knives and a serial killer and the sort of cruelty involved in his novel, Intensity from some time ago (indeed, that was the last I read of him.)
It is also simply the prelude to another book coming out shortly. So what Koontz has done here, is to pre-release the prelude and get people to pay for it. The material will almost assuredly be included in the coming book, which I will refuse to buy.
Had it simply been a stand-alone novella, as I took the advertising to mean it was, I would not be so disappointed. Koontz has a rabid following – surely, this money-grubbing, nickel-and-dime BS is beneath him. It has to be some kind of publisher's stunt, I assume.
But I am still annoyed.  One out of ten stars for bullshit, seven out of ten stars for the story itself, which is well-crafted, has nice turns of phrase and interesting characters. Don't buy it – wait for the novel itself, What the Night Knows. Even as I sit here saying, "I am so not buying that book, that'll show those damn publishers," I find myself wavering in my resolve. >.<

Freedom: A Novel
I'll be honest with you; I am still slogging through this book. I am less than halfway done with it, in fact, despite having spent a number of hours on it. This book is … well, it's hard to describe. It is a literary onslaught in many respects. The volume of words tumbling over one another at the reader is astonishing – and this, from me, TLDR edarling. Every single character I've encountered thus far is completely and utterly unsympathetic. They are unredeemable. They are all shallow and awful. They are unrelentingly self-centered and unapologetic.
They make heaps of bad decisions, and precious few good ones. Only a couple of hundred pages in, I know far too many insipid details of the main character's life, thanks to her autobiography – a book within the book.
The writing is not difficult in the sense that the words are hard to understand; rather, it is the sense that I'm being held as an unwilling captive to this barrage of sentences. There is no respite. It is relentless.
And thus, it usually gets puts aside for more interesting fare. No rating for this one yet, but I am not enjoying it. Still, there's been rave reviews for it, so I continue giving it a chance. Honestly, though? I am terrified I write like this man.

To the Nines (Stephanie Plum, No. 9)
Eight and ten years ago, I devoured these books. For the most part, I found them funny and entertaining. I identified a little too strongly with Stephanie Plum. I even began my own novel centered around someone who resembled Plum a bit, but who was mostly just a me I wanted to be.
Maybe I have simply outgrown Janet Evanovich. Maybe she just wasn't into this novel. Either way, it left me with an overwhelming "meh" feeling, during and after.  It is her typical, light-hearted romp for the most part, with humor and suspense, but there's just nothing behind it. The characters are caricatures of themselves. Everything is predictable. The writing doesn't sparkle; it bores.
I'll probably give the next one a shot (since I already own it,) and if it fails to impress, then I guess I am done with the Evanovich Phase of my life. Alas! Four of ten stars.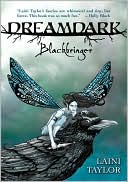 Blackbringer (Dreamdark)
This is a young adult novel, written by a woman whose blog I read for a time. Her world is interesting and detailed, the characters fun and bright. The thing I kept finding myself hung up on, and this is a common gripe of mine, is the dialogue. The author employs a sort of Middle English-oriented dialect, and it simply didn't flow for me – it felt stilted and contrived.  I know adults who have read this book and recommend it highly – if well-crafted fantasy is your thing, you'll probably enjoy this book. I envy you the experience, even!
Were it not for the stilted dialogue, I would have a much higher view of the book, I'm certain. The fantasy world is very creative and I admire Taylor's ability to dream it up and describe it so well. Still, it just wasn't quite my cup of tea: Five of ten stars.
And now we move into the more pleasant books, those I have enjoyed.

Soul Identity
This book is free in ebook format from Barnes and Noble. Soul Identity was a quick and entertaining read. The underlying concept (without spoiling anything) is that people's souls reincarnate and can be tracked using special optical measurement techniques. The company, Soul Identity, catalogues the souls and allows the "soul carriers" to leave a sort of safety deposit box behind for their next carrier to find. This piqued my interest, and kept me engaged sufficiently for the duration.
The book does not go deeply into spiritual matters; rather, the reincarnation is stated as a fact, and the characters are left to ponder philosophical meanings unto themselves. The characters are, for the most part, somewhat two-dimensional and unsurprising, and some of the relationships feel forced or contrived. Still, their travels and encounters (plus the overall mystery of the novel) kept me turning the pages. There are some computer-nerdy elements to the book that do not go grotesquely over the top a la "Swordfish."
On the whole, I enjoyed the book and even purchased the sequel (Soul Intent.) The premise of the series is interesting enough to overlook the fluffy characters and newborn-foal-esque feel of an author finding his feet. Batchelder's humor is sprinkled throughout the book, and allowed me to overlook some of the cornier passages.
Were the book longer or more difficult to read, I would be disinclined to recommend it. As it is, though, it's a fun story for a day or two's reading, as is the sequel. Six and a half stars out of ten.

Soul Intent
After having read the freebie first novel in this series, Soul Identity, I found myself craving more of this clever storyline. While I enjoyed the sequel less than the original, it does still have its merits.
Learning two interesting characters' backgrounds was gratifying, although the main quest felt a bit strained at times. There were a few unforgivable coincidences and conveniences, but Batchelder did manage to flesh out several characters more fully in this instalment.
As in the first book, we travel extensively world-wide throughout the story, although the scenes are not as vividly set in Soul Intent as they were in Soul Identity.
Were the novel much longer, I would have perhaps given up on it for lack of interest. And yet, I find myself curious if there will be a third book in the series, and if there is – I will probably purchase and read it to appease my curiosity.
Batchelder has good potential as an author; he seems interested in his own ideas – not something every author can claim – and wants to tell a good story. I have faith we'll see better works from him in the future. I like his voice, and once he finds more confidence and depth, I bet his characters will, too. Six stars out of ten.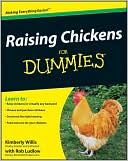 Raising Chickens For Dummies
This book is precisely what you'd think it to be – a great introductory resources on raising chickens in your back yard. How to raise chickens is, as so many things are, a holy war – there are so many deeply-held and completely contradictory opinions out there. This gives a sound foundation from which the new chicken owner can operate. The advice is good, and the authors admit there are other ways to go about things. Seven of ten stars.


Toward Commitment: A Dialogue About Marriage
Being a huge Diane Rehm fan and admirer, I opened this book more inclined to learn about her life and challenges than I did to improve my own relationship. However, the questions she and John raise, the unflinching honesty with which they each approach the subject matter, has me re-examining how I approach communication.
On the one hand, Diane and John have been together for decades, and are able to be completely honest with each other without fear of the other up and walking away over something that shouldn't necessarily be a deal-breaker; on the other, shouldn't any relationship be able to discuss these things frankly, if it is to succeed and make each partner happy and fulfilled?
The book asks important questions and offers suggestions for dialogue by example. I enjoyed the book immensely, and it did force me to consider elements in my own life. Seven stars out of ten.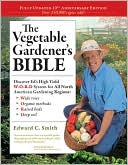 The Vegetable Gardener's Bible (10th Anniversary Edition)
This is a really handy book for the person who wants to learn better gardening practices. It's a quick read, with plenty of lovely photos and diagrams, with a lot of solid advice. His way isn't the only way, but his methods work well. I'll probably flip back through this over the winter, as I plan next year's garden, to remind myself of elements I have forgotten. It's not a wildly entertaining book, but for a gardening book, it was very good. Seven of ten stars.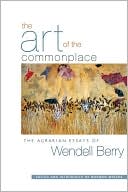 The Art of the Commonplace: The Agrarian Essays of Wendell Berry
This is another book I have yet to finish, although in this case, it is a deliberate slowness. I am sipping the essays in this book like a lovely wine.
Berry has quickly become one of my favorite authors, although I am still just getting to know him. I first heard of him only early this year in an interview on NPR. I loved his voice as much as I loved the words he spoke, and thanks to that interview, I can now hear him reading his own book to me in my head, summoning his voice.
He feeds my yearning for simpler times, for being gentle with the planet. The stories he tells of his youth, back in a time that was far removed from these, conjure such vivid images. We are kindred spirits, but I am unworthy of Wendell Berry.
I very strongly recommend this book to anyone who cares about the earth, who wants to live in better harmony with it, or even to people who appreciate poetic prose. This man has a singular gift for literary elegance.
Nine stars out of ten, even though I have not yet finished.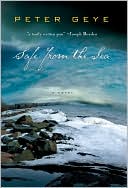 Safe from the Sea
This is yet another book I am in the middle of, but it's going by quickly. A first novel for Geye, it is filled with incredibly rich detail, both in scene and emotional descriptions. For me, it has the added interest of taking place largely in the Great Lakes area (and upon the lakes themselves.) I am enjoying the author's voice a great deal. I'll refrain from giving any stars, because I'm not certain where it will take me, but I felt it deserved special mention.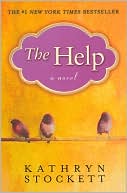 The Help
As promised, I really did save the best for last: This book is easily the best book I have read this year.  The characters are rich, the dialogue is incredible. The plot actually falls a bit short, but this is a story about Southern women, and the plot is less important than the characters themselves. Stockett, a little white woman, so vividly portrays the black characters, I could see and hear them perfectly in my head. I cared about them, and indeed, all the protagonists and their friends. The antagonists were well-crafted, too; petty and vile, vindictive and awful, racist and judgemental, just as they needed to be.
The pages fly by quickly, and we hear the story from three perspectives, apart from one chapter covering a climactic event, which is written in the third person. This is another author I heard interviewed on NPR, and that's what stoked my interest in the book; hearing Stockett read a particularly compelling passage set the hook.
I wholeheartedly recommend this book, although it may be one that appeals more to female audiences than male. Nine stars out of ten.
And here's a short list of books I'm currently reading, and which are in my near-term queue. Many of these are authors I've heard interviewed on NPR, or old favorites. Some, I've never heard of and thought the covers and summaries sounded interesting.
A Short History of Nearly Everything – Bill Bryson: Bill Bryson is hilarious and clever, and he has a great appreciation for our little world.
The Lovely Bones – Alice Sebold: Having only read the first few chapters of this book, I can say the writing is lovely and emotional. I keep putting it aside, though, to read other things.
Cleopatra: A Biography (Women in Antiquity) – Duane W. Roller: An author I heard on NPR. He made the book sound lively and rich, but thus far… perhaps not so much. The first chapter read like a very dry history book, and I put it down for awhile. Have not yet picked it back up.
Bringing It to the Table: On Farming and Food – Wendell Berry
From a Buick 8 – Stephen King
Luka and the Fire of Life: A Novel – Salman Rushdie: I heard Rushdie just this morning on NPR, and plan to pick the two books in this series up as soon as I finish one or two I'm currently reading.
The Omnivore's Dilemma – Michael Pollan: Very much looking forward to this one.
Coraline – Neil Gaiman
American Gods – Neil Gaiman: I started this one well over a decade ago, and for some reason, put it down. I cannot imagine why, because I love his writing.
Anansi Boys – Neil Gaiman
A Prayer for the Dying – Jack Higgins: I have never read Higgins, but this one comes highly recommended.
The Passage – Justin Cronin: Someone I hadn't heard of, but the reviews and synopsis piqued my interest.
Crooked Letter, Crooked Letter – Tom Franklin: Another that intrigued me.
Room – Emma Donoghue: I heard of this on NPR, just briefly. It sounded like an interesting premise.
The Girl with the Dragon Tattoo – Stieg Larsson: Enough friends and persons whom I respect have recommended this book that I will muddle through its first hundred pages to get to the good bits.
Bee Season – Myla Goldberg: NPR interviewee
The False Friend – Myla Goldberg
After a Funeral – Diana Athill: NPR interviewee
Instead of a Letter – Diana Athill
Somewhere Toward the End – Diana Athill
Just After Sunset – Stephen King
The Walk – Richard Paul Evans
Safe Haven – Nicholas Sparks
The Grand Design – Stephen Hawking
The Hands of the Buddha: The Dhammapada, A Modern Interpretation – Susan Brassfield Cogan
I guess you could say I have a lot of reading ahead of me. To this, I can only say, "YAY!"
The wise ones say, the more one reads, the better one writes. I have a lot more reading to do, if I'm to write well.
I hope this list might help one or two of you perusing for new material, and of course, I welcome your reviews and recommendations.
Posts at least a little bit like this one: